About Page
Profile
Jeffery Painter
Hometown: Raleigh, NC
Education: BS (x2) from NCSU in Computer Science (2007) and Applied Mathematics (2009) : Minors in Statistics and Cognitive Science
JD from North Carolina Central School of Law - 2015
Currently enrolled in the OMSCS program at Georgia Tech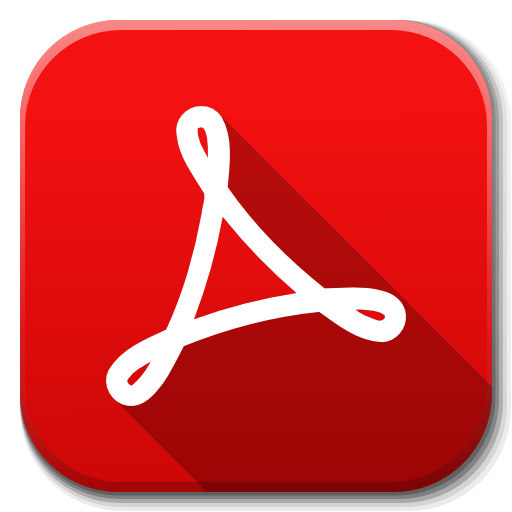 Curriculum Vitae

Publications & Presentations
M Talekar, J Painter, M Elizalde, M Thomas and H Stein Semi-automation of keratopathy visual acuity grading of corneal events in belantamab mafodotin clinical trials: clinical decision support software. Frontiers in Digital Health, 10 October 2023. https://www.frontiersin.org/articles/10.3389/fdgth.2023.1138453/
E Minikel, J Painter, C Dong and M Nelson Refining the impact of genetic evidence on clinical success. medRxiv 2023.06.23.23291765; doi: https://doi.org/10.1101/2023.06.23.23291765
J Painter, F Haguinet, C Cranfield, A Bate NLP and Machine Learning to Automate Identification of Suspected Medication Errors from Real World Unstructured Narratives. ISPOR: Value in Health Informatics, June 2023, Boston, MA, USA. https://doi.org/10.1016/j.jval.2023.03.1556
Jeffery L. Painter, Ray Kassekert and Andrew Bate. An industry perspective on the use of machine learning in drug and vaccine safety. Frontiers in Drug Safety and Regulation (Feb-01-2023). DOI 10.3389/fdsfr.2023.1110498
Jeffery L. Painter, Laurie Girard, Michael Glaser, Andrew Bate. Leveraging Data Pathways for Next Generation Safety Monitoring of Medicines and Vaccines. 2022 International Conference on Computational Science and Computational Intelligence (CSCI). IEEE, 2022.
J. Pimenta, JL Painter, Kim Gemzoe, Roger Levy, Marcy Powell, Paige Meizlik, Gregory Powell. Identifying Barriers to Enrollment in Patient Pregnancy Registries: Building Evidence Through Crowdsourcing. JMIR Formative Research (2022).
Greg Powell, Vijay Kara, Jeffery L. Painter, Lorrie Schifano, Erin Merico and Andrew Bate. Engaging Patients via Online Healthcare Fora: Three Pharmacovigilance Use Cases. Frontiers in Pharmacology (2022). https://doi.org/10.3389/fphar.2022.901355
B. Kompa, JL Painter, et. al. Artificial Intelligence Based on Machine Learning in Pharmacovigilance: A Scoping Review. Drug Safety (2022). https://doi.org/10.1007/s40264-022-01176-1
Gartland, A., Bate, A., Painter, J.L. et al. Developing Crowdsourced Training Data Sets for Pharmacovigilance Intelligent Automation. Drug Safety (2020). https://doi.org/10.1007/s40264-020-01028-w
Gemzoe, K., Painter, J. L., Pimenta, J., & Powell, G. Crowdsourcing as a novel method to assess the impact of drug exposure on Belimumab pregnancy registry enrollment. In PHARMACOEPI-DEMIOLOGY AND DRUG SAFETY (Vol. 28, pp. 436-436). Aug, 2019 (Poster presentation)
LinkedIn Article by Jeffery L. Painter A Day in the Life of a Data Scientist: Modeling the Impact of Subscriber Attrition with Variability, Dec 13, 2017.
Alex Gartland, Jeffery L. Painter, Tim Casperson and Greg E. Powell Leveraging Crowdsourcing to Help Classify Social Media Data for Medical and Patient Safety Insights, AMIA Poster Presentation, Washington, DC, Nov 04-08, 2017.
Michele Thomas, Amy Curry, Jeffery L. Painter, Arhooj Akhtar, Lorrie Schifano, and Greg E. Powell Case Study: Computing Complexity Scores to Identify Patients of Interest from Inspire.com Forums for Safety and Beyond, DIA Poster Presentation, Chicago, IL, June 20, 2017.
DIAmond session: People Will Talk: Gathering Insights from Digital Listening, Lorrie Schifano, PharmD (Chair), Event link, DIA, Chicago, IL, June 20, 2017.
Laurie S. Anderson1, Heidi G Bell, Michael Gilbert, Christina Winter, Monica J Barratt, Beta Win, Jeffery L Painter, Christopher Menone, et. al. Using Social Listening Data to Monitor Misuse and Nonmedical Use of Bupropion: A Content Analysis, JMIR Public Health Surveillance, Feb. 2017.
Jeffery Painter. On the Perils and Pitfalls of PRR Analysis, JSM, Chicago, IL, July, 2016.
Yingzi Xu, Jeffery L. Painter. Application of Classification and Clustering Methods on mVoC (Medical Voice of Customer) data for Scientific Engagement , JSM, Chicago, IL, July, 2016.
Timothy A. Casperson, Jeffery L. Painter, and Juergen Dietrich. Strategies for distributed curation of social media data for safety and pharmacovigilance. Proceedings of the International Conference on Data Mining, DMIN 2016, July 27, 2016, Las Vegas, Nevada, USA, CSREA Press
Gregory E. Powell, Harry A. Seifert, Tjark Reblin, Phil J. Burstein, James Blowers, J. Alan Menius, Jeffery L. Painter, Michele Thomas, Carrie E. Pierce et. al. Social Media Listening for Routine Post-Marketing Safety Surveillance. Drug Safety 2016. DOI: 10.1007/s40264-015-0385-6
Suzie Seabroke , Gianmario Candore, Kristina Juhlin, Naashika Quarcoo, Antoni Wisniewski, Ramin Arani, Jeffery Painter, Philip Tregunno, G. Niklas Norén, and Jim Slattery Performance of Stratified and Subgrouped Disproportionality Analyses in Spontaneous Databases. Drug Safety 2016. DOI: 10.1007/s40264-015-0388-3
Rachael L DiSantostefano, Jeffery L. Painter, Michele Thomas and Greg Powell. Safety Assessment and Selection Bias: Who uses social media to communicate about medications?, ICPE, Boston, August 25, 2015, (Poster session.).
Michele Thomas, MBA, Bradley Turnbull, PhD, Jeffery L Painter, BS, JD, Rachael L DiSantostefano, PhD and Greg Powell, PharmD, MBA. What are People Talking About? Medication Discussions on Social Media, ICPE, Boston, August 25, 2015, (Poster session.).
Greg Powell, James Blowers, Heidi Bell, Michele Thomas, Jeffery Painter, JD, Nabarun Dasgupta. Comparison of Events in Spontaneous Adverse Event Reports To Events Discussed Within Context of Drug Use on Facebook and Twitter. ICPE 2015, August 25, Poster Session
Matthew R Nelson, Hannah Tipney, Jeffery L Painter, Judong Shen, Paola Nicoletti, Yufeng Shen, Aris Floratos, Pak Chung Sham, Mulin Jun Li, Junwen Wang, Lon R Cardon, John C Whittaker & Philippe Sanseau. The support of human genetic evidence for approved drug indications. Nature Genetics, June 2015.
Daniel Parks, Xiwu Lin, Jeffery L. Painter, Jie Cheng, Christine M. Hunt, Colin F. Spraggs, Jeanenne J. Nelson, Lloyd Curtis, J. Alan Menius and Kwan R. Lee. A proposed modification to Hy's law and Edish criteria in oncology clinical trials using aggregated historical data. Pharmacoepidemiology and Drug Safety 2013; 22: 571–578
Jie Cheng, Joel Grershock, Jeffery Painter, Xiwu Lin, Kwan Lee, Shu Zheng, Alan Menius. Predicting breast cancer chemotherapeutic response using a novel tool for microarray data analysis. Journal of Integrative Bioinformatics, 9(2):209, 2012
Greg Powell and Jeffery Painter. Performance of Observational Screening by System Organ Class. PHARMACOEPIDEMIOLOGY AND DRUG SAFETY. Vol. 21, ICPE 2012 Poster Presentation.
Xiwu Lin, Daniel Parks, Jeffery Painter, Christine M. Hunt, Heide A. Stirnadel-Farrant, Jie Cheng, Alan Menius and Kwan Lee. Validation of multivariate outlier detection analyses used to identify potential drug-induced liver injury in clinical trial populations. Drug Safety 2012; 35 (10): 865-875.
Jeffery L. Painter. An Imaging Framework for the Analysis of Longitudinal High-Dimensional Data. International Conference on Image Processing, Computer Vision, and Pattern Recognition, IPCV 2012, July 15-19, 2012, Las Vegas, Nevada, USA, CSREA Press
Jeffery L. Painter. Enhanced Biomedical Taxonomy Mapping Through Use of A Semantic Measure of Proximity. International Knowledge Exploration, IKE 2011, July, Las Vegas, Nevada, USA, CSREA Press
Reisinger SJ, Ryan PB, O'Hara DJ, Powell GE, Painter JL, Pattishall EN, Morris JA. Development and evaluation of a common data model enabling active drug safety surveillance using disparate healthcare databases. J Am Med Inform Assoc. 2010 Nov-Dec;17(6):652-62.
Jeffery L. Painter. Containing the Cloud: Security Issues in a Large Scale Observational Pharmacovigilance Research Project. to be presented at the International Conference on Security and Management, SAM 2010, July 12-15, 2010, Las Vegas, Nevada, USA, CSREA Press.
Jeffery L. Painter. Towards Automating an Inference Model on Unstructured Terminologies: OXMIS Case Study. Advances in Computational Biology, Vol. 680, Ed. Arabnia, Hamid R., Springer-Verlag, 2010
Jeffery L. Painter and Natalie L. Flowers. CodeSlinger: An Interactive Biomedical Ontology Browser. Artificial Intelligence in Medicine: 12th Conference on Artificial Intelligence in Medicine in Europe, AIME 2009, Verona, Italy, July 18-22, 2009, Proceedings; Springer, 2009
G.H. Merrill, P.B. Ryan, and J. L. Painter. Construction and Annotation of a UMLS/SNOMED-based Drug Ontology for Observational Pharmacovigilance. IDAMAP (Intelligent Data Analysis for bioMedicine and Pharmacology), Washington, DC, November 7, 2008.
P.B. Ryan, G. H. Merrill, and J. L. Painter, Defining medical conditions by mapping ICD-9 to MedDRA: A systematic approach to integrating disparate observational data sources for enabling enhanced pharmacovigilance analyses, Drug Information Association, Boston, 2008, (Poster session.).
G. H. Merrill, P. B. Ryan, and J. L. Painter, Using SNOMED to Normalize and Aggregate Drug References in the SafetyWorks Observational Pharmacovigilance Project, KR-MED, Phoenix, AZ 2008, (Poster session.).
J. L. Painter, A Mapping Between SNOMED-CT and the OXMIS Coding Scheme, KR-MED, Phoenix, AZ 2008, (Poster session.).
J. L. Painter and G.H. Merrill. Introduction to the UMLS for Text Analytics, Technical Briefing for NC State Univeristy's Advanced Analytics Graduate Program. Presented September 12, 2007.
Kristoph Kleiner, Gary H. Merrill and Jeffery L. Painter. Inter-translation of Biomedical Coding Schemes Using UMLS. Proceedings of the 2006 AAAI Fall Symposium on Semantic Technologies.